My son told me about his dream from last night. In short, there was a hole in our back yard, and the kids heard a growl. My son said it was a tiger, and my oldest daughter didn't believe him. Sure enough, a tiger pops out of the hole, and I beat it with a rake and shoo it back into the ground. Take that tiger!! Aren't dreams awesome?!
Now you can awake from your awesome dreams and make these delicious muffins for breakfast. They are tender, delicious, and all that a muffin should be! Enjoy!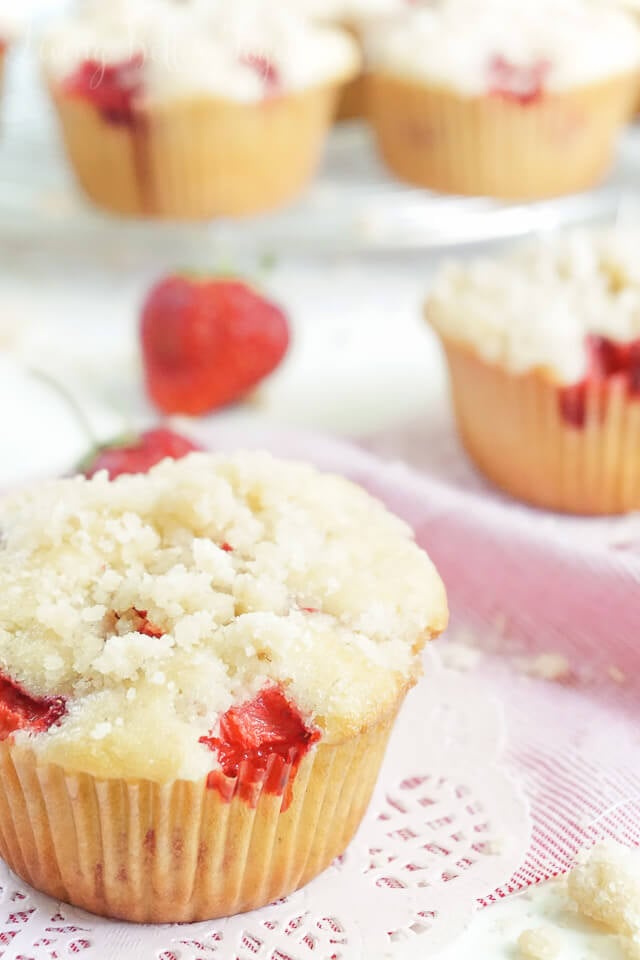 Strawberry Coffee Cake Muffins
photo source: http://www.sugarandsoul.co/2014/07/strawberry-coffee-cake-muffins.html (my photo wouldn't load!)
source: livingbettertogether.com
Muffins:
1/4 c softened butter
3/4 c white sugar
1 egg
1 t vanilla
1 1/2 c flour
2 t baking powder
1/2 t salt
1/2 c milk or buttermilk
1 1/2 c fresh strawberries, diced small
Crumble:
1/4 c butter, cold
1/2 c flour
1/4 c brown sugar
1/4 c sugar
Preheat the oven to 375.
Line a muffin pan with liners.
Cream butter and sugars in a mixing bowl for two minutes or until the mixture is light in color and fluffy.
Add the egg and vanilla. Mix well.
In a bowl, combine the flour, baking powder, and salt. Whisk to combine. Add this to the mixing bowl alternately with the milk, beginning and ending with the flour.
Gently toss in the strawberries.
Divide evenly among 12 muffin cups.
In a bowl, combine the flour, brown sugar, and sugar. Using a fork, cut in the butter until the mixture resembles coarse crumbs. Sprinkle this over the raw muffin batter.
Reduce the oven temperature to 350. Bake for 18-20 minutes.